FRESH LEFT & PRINT TO RESIST
Fresh Left sparked from "Where is Ted" posters in the Houston area. As his constituents, we deserve to have our questions and concerns answered. We can not sit quietly and allow these atrocities to continue and the violations they have imposed on us as a community.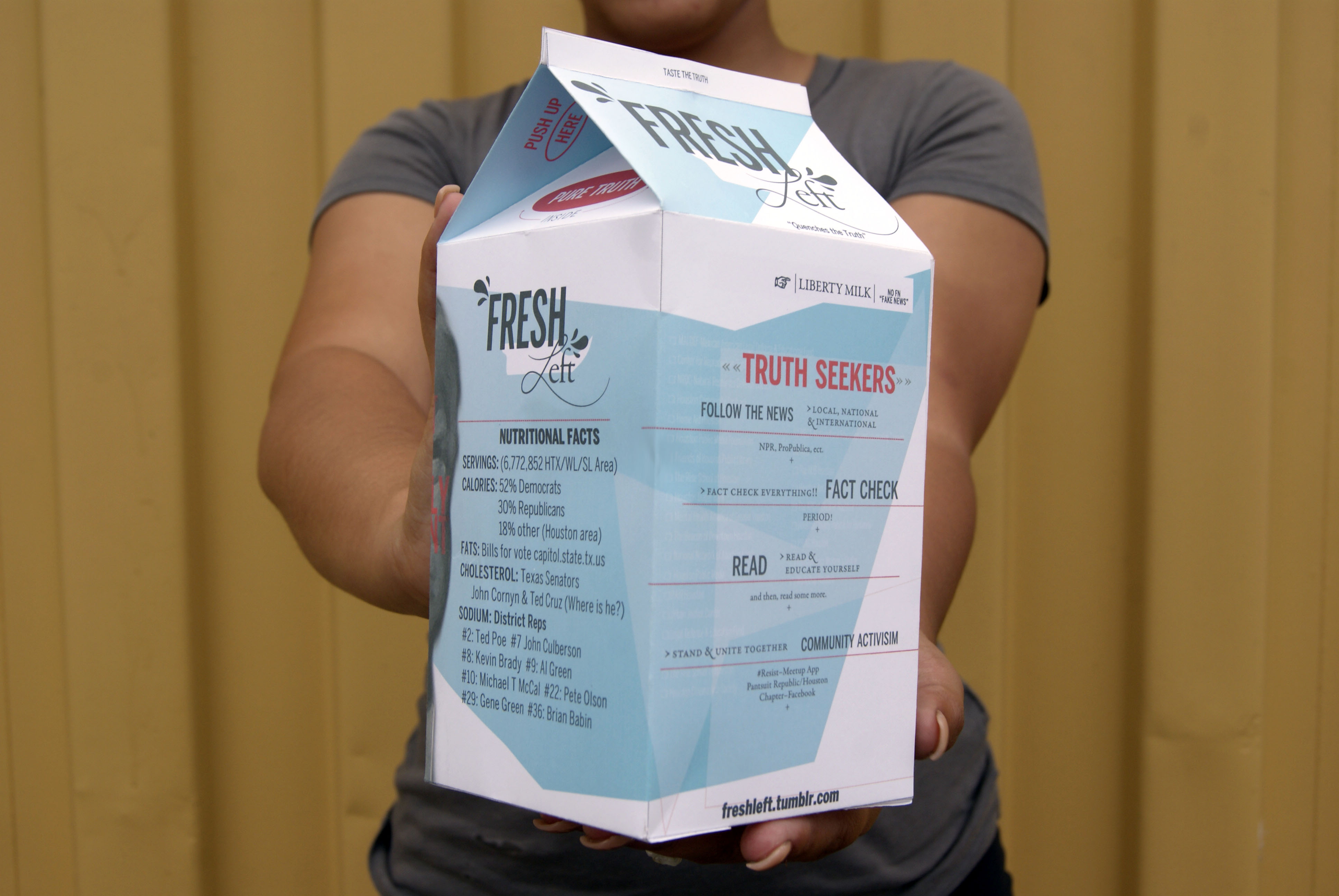 Lets hold our politicians accountable, and make our voices heard, as well as
fight the hate and bigotry that we face now in our nation.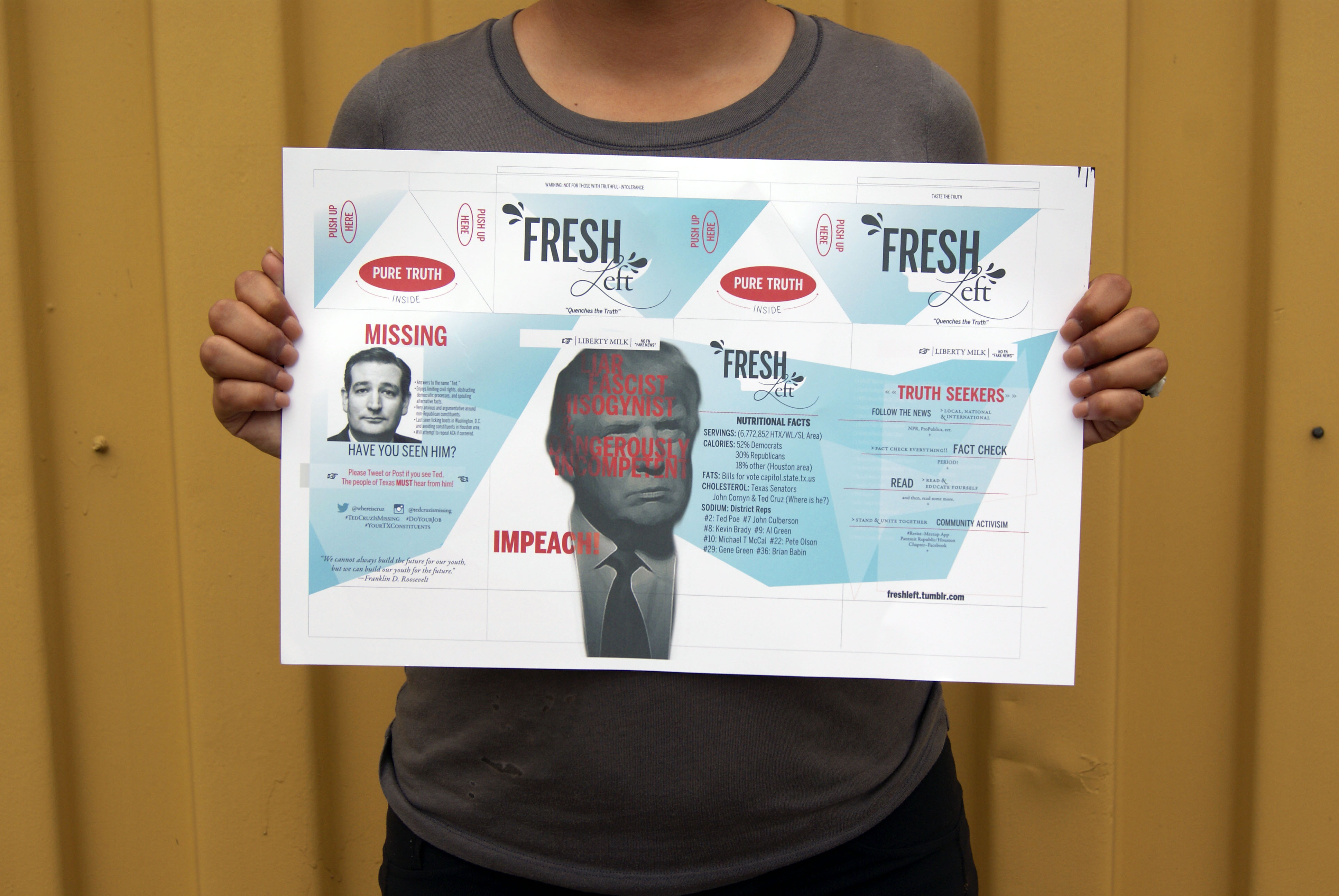 Together we stand and together we fall.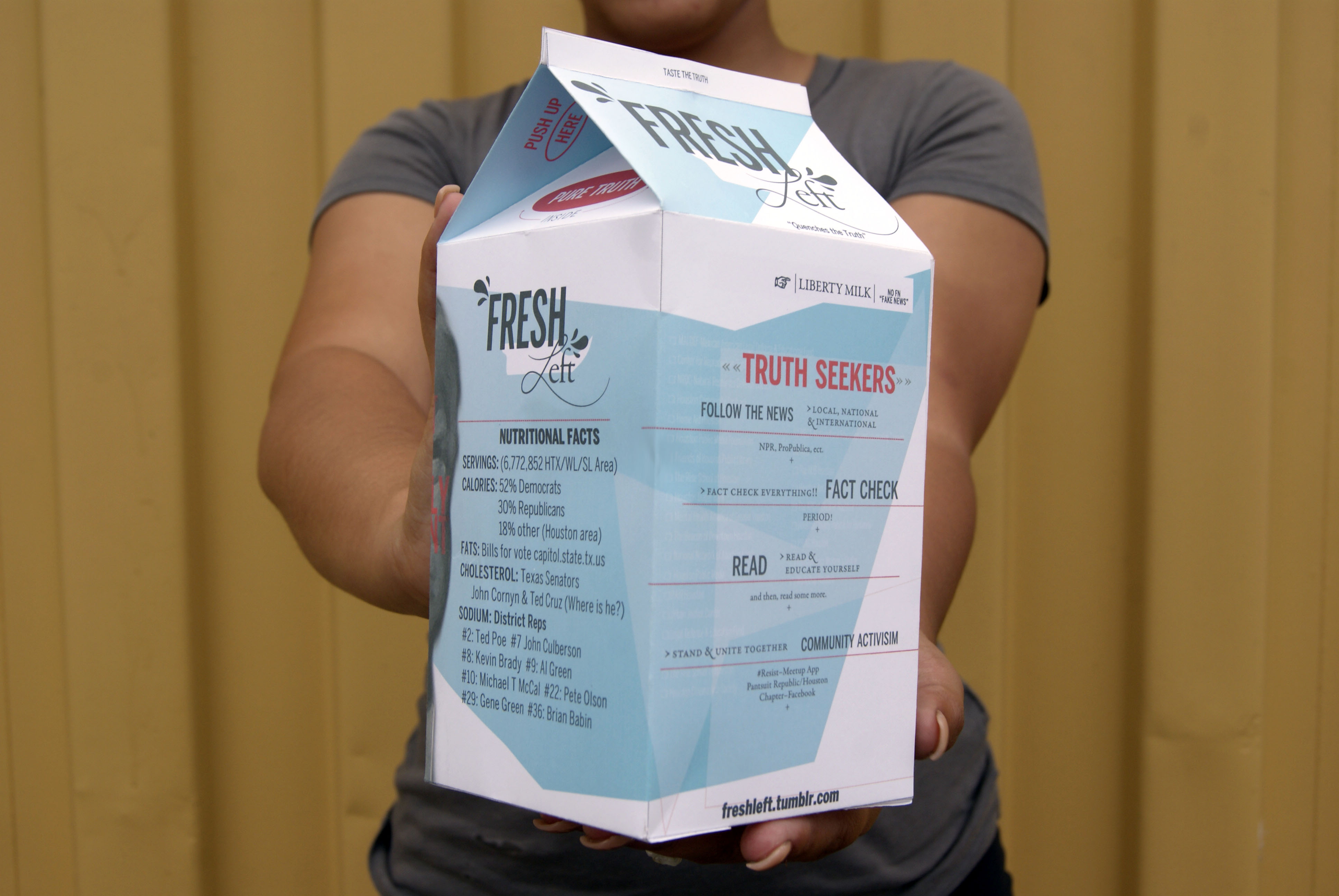 Liar, Fascist, Misogynist & Dangerously Incompetent.
Apart of the Visible collective, I designed a poster for Print to Resist website. This poster is free for download through the link.

Recently featured at a AIGA Portland, Print to Resist and Visible event.